Health Ministries Clinic is your Medical Home
What is a "Medical Home?"
It's a system of care in which a group of health professionals – your Medical Home Team – work together to provide all of your health care needs.
You are the most important member of the team
We know you & your health history
Electronic medical records keep the team on the same page
We're available when you need us
Your health and safety is very important to us.
If you have questions or concerns please ask. If you don't understand please ask again. If something doesn't seem quite right, tell a member of our team.
What to bring to your appointment:
Please bring ID and proof of insurance or Medical Card. If you are uninsured, bring proof of income so HMC can assign you to a sliding fee scale. Bring any current medications to your appointment.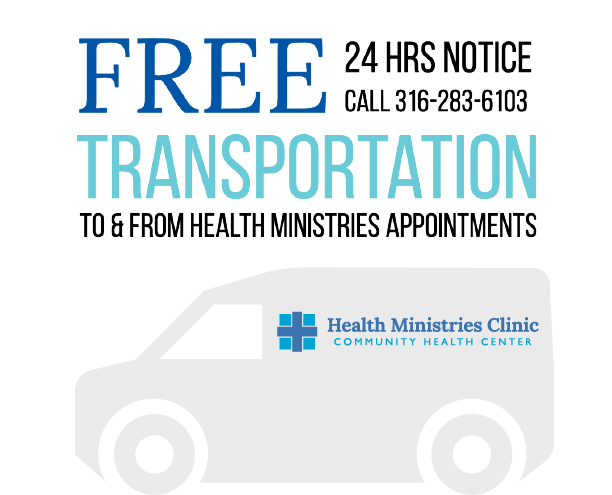 Transportation
Health Ministries Clinic patients living in Newton who do not have transportation to and from their appointments can get free rides from Health Ministries Clinic. Please allow 24-hour notice. Call 316.283.6103 to schedule a ride or for more information.